Made in Luxembourg
Berl & Cie has grown steadily over the centuries, adapting its production and organization to significant economic and social advances, diversifying its services and expertise to stand out in a competitive environment that is increasingly challenging.
Founded in Paris in 1858, the Berl company moved to Luxembourg in 1872, in the former barracks of the cavalry in Pfaffenthal. Destroyed by a fire in 1882, it relocated in front of the central station, on the site of the current rue d'Epernay. In 1937, new development plans for the city of Luxembourg led the company to settle down rue de Cessange.
The company began its business by manufacturing wrought iron beds and bedsteads as well as community furniture. In the 1950s, in addition to its manufacturing activity, the company specialized in the trading of office and community furniture. It gradually moved on to providing furniture and fittings for banks, safes, fireproof cabinets, fixed and mobile shelving as well as computer and hospital furniture.
In 1980, the manufacturing program was subdivided into four major series: bedsteads, clinical furniture, community furniture and the supply of subcontracting products for the industry.
Relocation to Contern took place in 2002.
.
Today, the design and manufacture of custom-made metal furniture and elements is Berl's main activity and true specialization, positioning the company as a leader in the Grand Duchy and the Greater Region.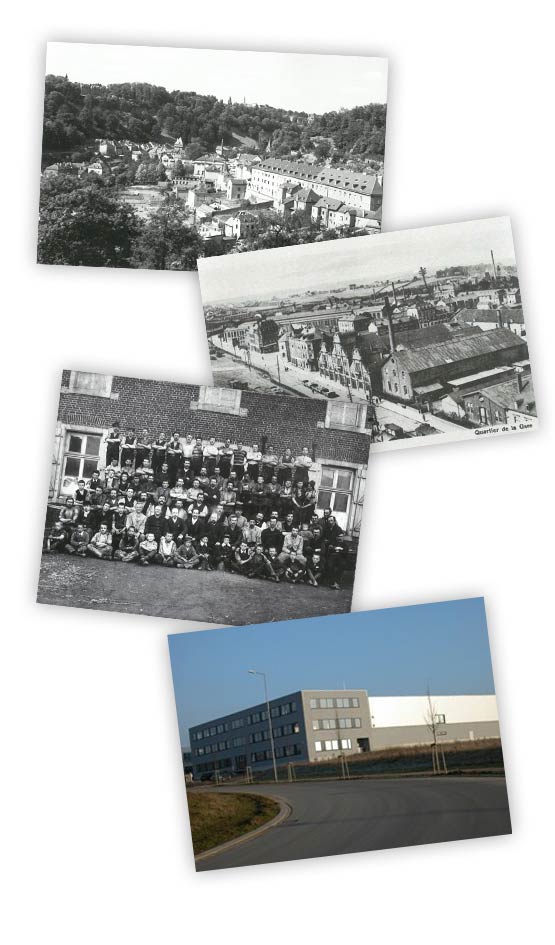 A FAMILY SPIRIT
ENTHUSIASM, COMMITMENT AND LOYALTY ARE THE FOUNDING VALUES OF THE FAMILY BUSINESS, which benefits from an excellent reputation both internally and externally.
From Mayer Jonas (from 1872 to 1914), to Hermann Herz (from 1910 to 1937), Jacques Herz (from 1928 to 1946), Claude Herz (1958 to 1993) and André Herz (from 1963 to 1993) and JACQUES-EDOUARD HERZ (SINCE 1993), our company has been led by 5 generations since its foundation.
Offering a dynamic vision, these entrepreneurs have always taken pride in developing the company in a humanistic way, trusting the skills and capabilities of each individual to increase our business activity.